The first time you would ever hear Wee Nam Kee, what kind of cuisine and in what country you might think has its start off? That's the idea that my best friend and I had argued while walking through the fourth level of TriNoma to reward ourselves from the very erratic day we both had.
As the food attendant handed us the menu, we asked her immediately with the confusion that brings us and we finally got the answer, "It's from Singapore, Ma'am," Whoah, okay we finally got the answer. Singapore cuisine is influenced by Chinese and Vietnamese cuisine.
While my college friends dined at Poco Deli in Ayala Triangle, I already saw the Wee Nam Kee out there and knew that it is their first branch here in the Philippines. Charmed by their interiors, I eyed for it to dine there some time soon and here was I, seating in their chair and staring to their captivating ceiling but to their branch TriNoma.
Sweet Corn Chicken Soup (P80.00)
A hot food to start your plenteous night of conversation and food, MJ ordered for this soup with sweet corn kernels in a flavor of chicken stock with those egg drop.
Best sellers
Hainanese Chicken Personal Set (P168.00)
On their menu, they have a category "Signature Dishes" and Hainanese Chicken comes into two forms: roasted and steamed, or it can be both. I chose the personal set, a roasted chicken and it comes with soup too!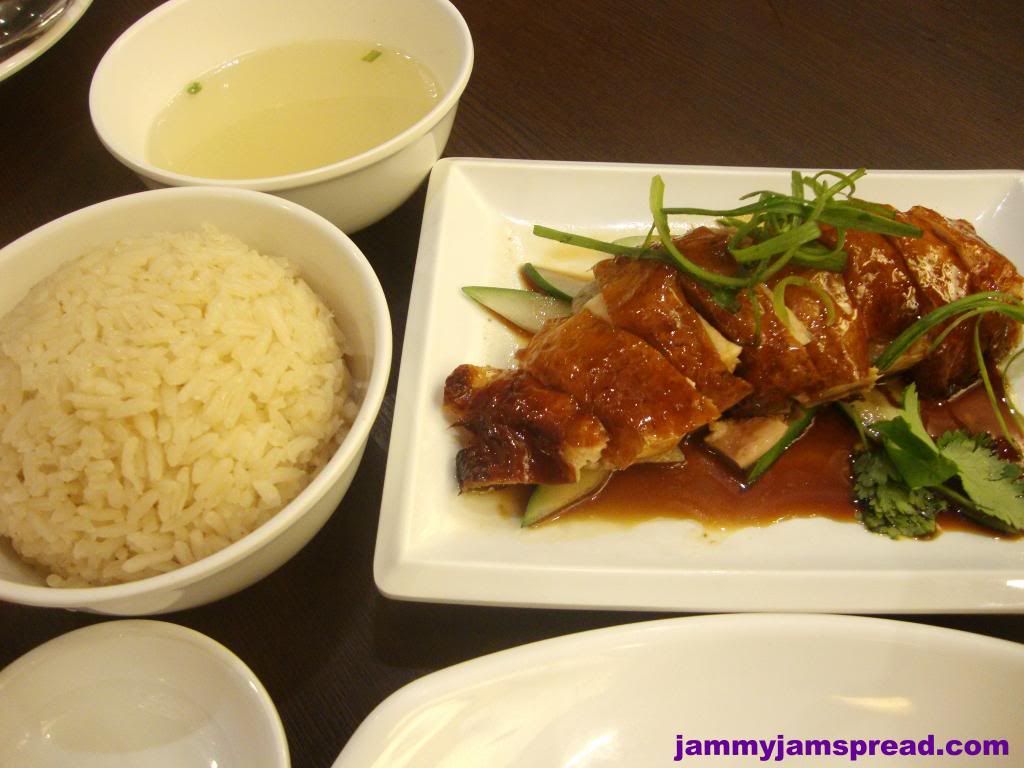 Hainanese Chicken - Personal Set
Hainanese Chicken is popular in Malaysian, Singaporean, Vietnamese and Hainanese cuisines. Chicken from Hainan, China is pet by feeding coconut and peanut bran that maybe makes this chicken really popular. I didn't know what's up with all same cooking process, but we all know that Hainanese Chicken is soft as if you don't need to chew and almost tasteless. That is why, the magical condiments are always there! Nevertheless, the fat chicken meat is already satisfying!
Have you ever felt when you are very tired and stressed, where all you look for is a soft pillow and a friend to keep you warm? That is how I would describe their chicken noodle soup. From the soft noodle, to its indescribable sauce, it is the feeling like I have forgotten all my worries.
I almost forgot to mention that the chicken on top is steamed. I ate the chicken noodle and the soup separately as it is worth savoring!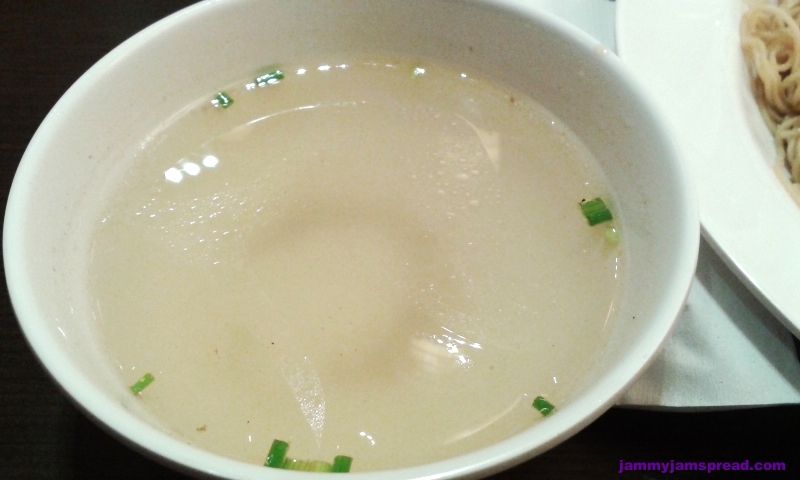 Pork
Sweet and Sour Pork (P225.00)
The popular sauce of Chinese with the deep-fried pork meat! We ordered this because it has bell peppers thinking that bell pepper is good for weight loss. La lang.
Barbequed Pork (Asado) (P220.00)
A marinated pork tenderloin cooked in a roasted way. Soft meat, sweet sauce and a generous servings for this one had made MJ to decide to order another chicken rice.
Chicken Rice (P40.00)
So their chicken rice is really tasty but the servings seems small so the reason why we had our round two.
Drinks
Cucumber Lime Fizz (P120.00)
A citrus drink but a healthy one. I guess it has a soda yet the cucumber taste is much prevailing.
Barley (P55.00)
Another healthy drink and it seemed like I'm a baby drinking the am (the liquid of washed rice) yet this one is tasty and barley is known for fitness drinks.
No more room for dessert and I hope to taste sooner those extraordinary dishes listed on their menu:
from their Facebook page
Wee Nam Kee
Ayala Triangle Gardens | Glorietta 2 | Serendra Piazza
TriNoma | Shangri-La Plaza | Alabang Town Center
The District Cavite