BDO is one of the leading banks in the Philippines owned by the richest person in the country, Henry Sy. From its humble beginnings, now we can see that BDO branches are everywhere especially in SM Malls.
As an online seller, I learned that BDO has several provincial branches in the Philippines which brings them to advantage. However, they have service charge of P50.00 for deposit if the account to be deposited is in Manila and the depositor is at the province. On the other hand, when it comes for international depositor, our
kababayan
also own BDO accounts. That makes me a reason to open BDO Savings Account. If you ever wonder what are their Savings Account offers, let me show you these: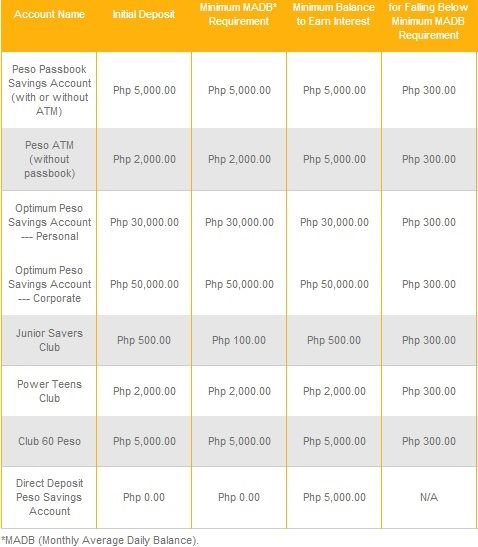 from bdo.com.ph
Requirements:
2 Valid IDs with photocopies, 2 1x1 pictures, and initial deposit depending to your type of savings account as shown above.
Applying is very easy but try to be patient will all those papers to fill out and ask the teller to enroll you at BDO Online Banking. By the way, passbook is claimed right away but the ATM Card is claimed after three to seven working days.